To continue our nursery rhyme craft for this week, we completed Hickory Dickory Dock

First we cut the rhyme apart and glued it on the paper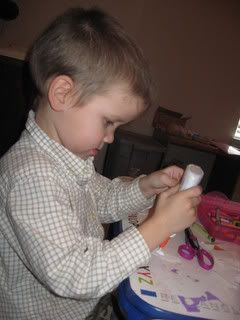 Next the kids got to color and glue on the clock while I ran to the sewing room and made a very quick mouse.
Finally to make the page more sturdy and to let them have more fun with glueing, I let them glue lots of random pieces all over.

And now we get to play it, as they say.

I just have to figure out what other Nursery Rhymes we're going to do now.