Okay, that title just amused me. I'm trying to make sure I have a math activity of some sort to post on. This is actually what I did this morning, I'd usually post about this next week, but I figured if anyone else wanted to do an activity like this, it's better to post it now.
So, here's what you need:
Ad from Party City, they've got this great ad that has individual pictures of different Halloween costumes.
scissors
Xyron Sticker maker with magnet adhesive (if making them into magnets, otherwise ignore this step).
While you're watching TV and the kids are asleep cut out lots and lots of pictures of Halloween costumes. If you go by Party City and grab lots of their ads you don't have to worry if the cool Superman costume is on the other side of the cool Space Guy costume.
Now, if you're making magnets, run it through the Xyron and spend more time cutting them out again. I wanted to be able to do this several times. So, I made magnets and used some cookie sheets for them to do this.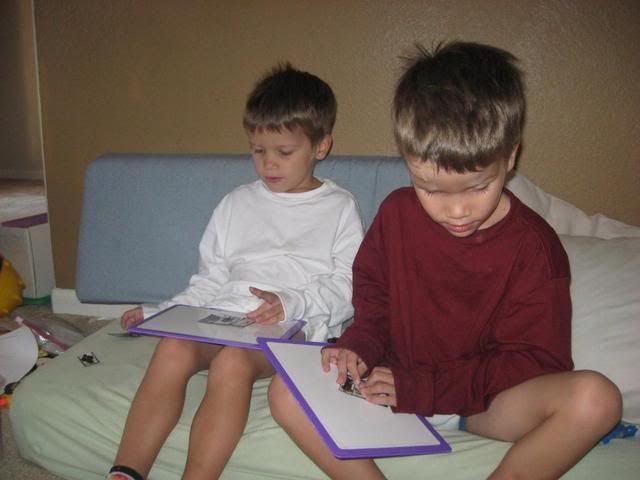 Okay, wake the monsters up and let them play with the magnets or slips of paper for a few minutes. If you don't do this, they won't concentrate on the activity.
Now, get serious. Here's the things we did.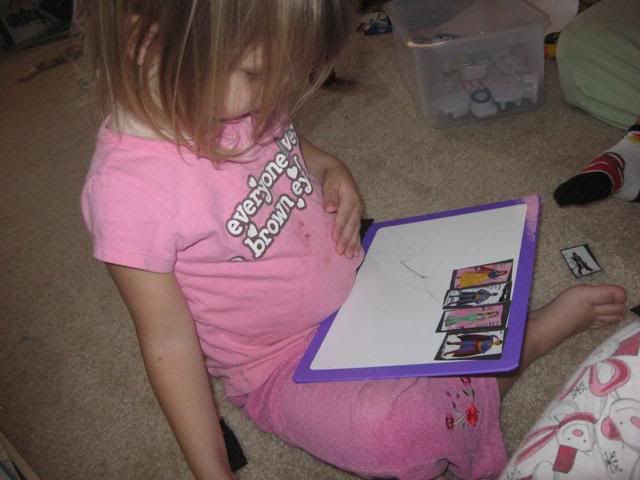 Act out addition and subtraction problems. There are 3 kids trick-or-treating, they meet 2 more friends. How many kids are there now? Great way to work on math skills and have it be fun (obviously, this same activity can be done with toys, or whatever).
Sort them into different groups. Here Batman is explaining that his groups are the hero and the person they are helping or fighting. Then he resorted it into heroes, bad guys, and just people.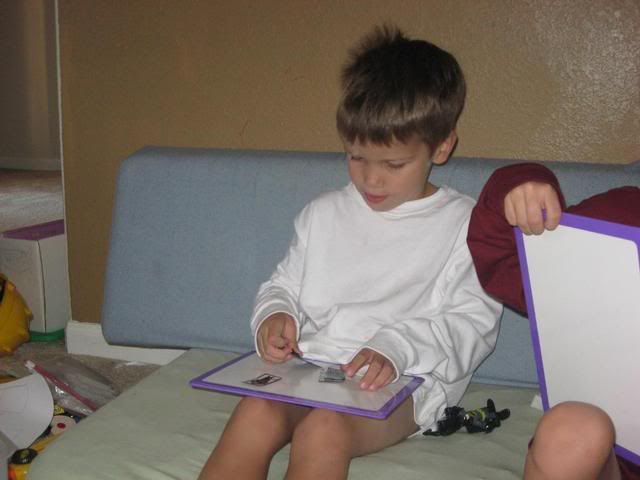 After sorting into the different groups, compare group sizes. Which group is the largest? My largest group was the girl group, my smallest group was the bad guy group.
Again this could be done with just toys, or pictures. I plan to go back and get some more of their ads, let the kids cut up as much as they want and then use it to make our first ever graphs. They'll be picture graphs, and they'll have fun comparing the different groups that they glue them down into.
So, that's what we did for math this week. Anyone else have some fun math ideas?