Hey, a topic I can join in on! I am so horrid at remembering to get the project done in time to join the linky, but I already have pictures of my backyard!
We decided to build here because of the backyard we would have. It's huge and it has this big gorgeous tree.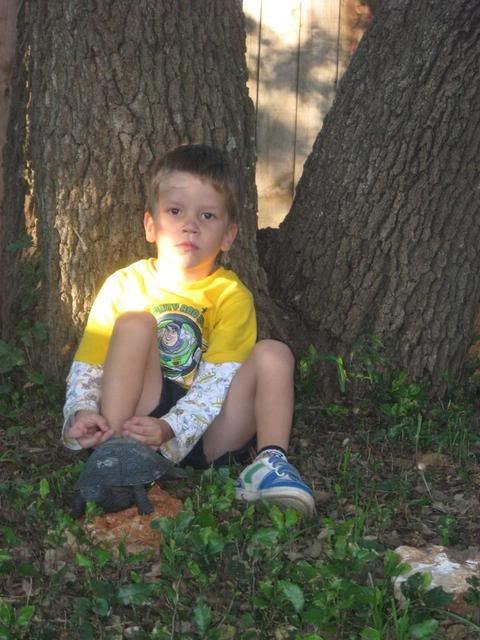 Okay, I just like that picture.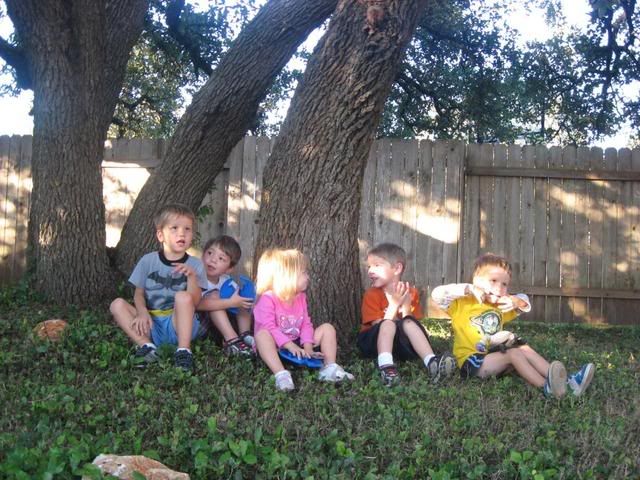 Underneath our big huge tree we have all the little sproutlings trying to come up. At least I think those are baby trees trying to grow. One of the ways live oaks propogate is by sending runners up. It makes walking around barefoot there very painful.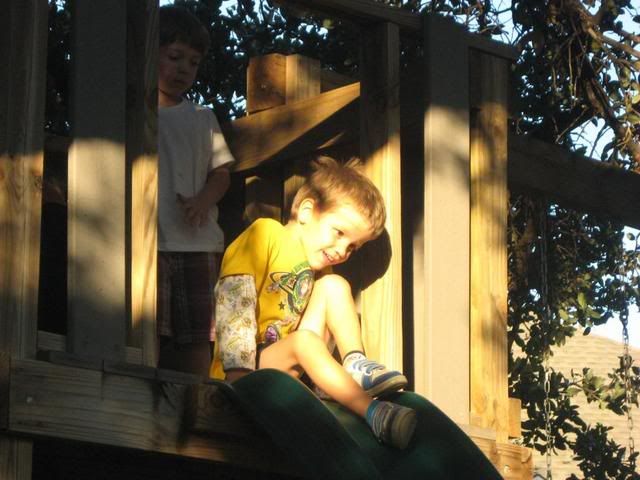 We have a playscape that Jeff and his Dad spent a weekend building. It's got room for 3 swings, a slide, and a climbing wall. For the longest time my kids wouldn't go down the slide because it's fairly steep.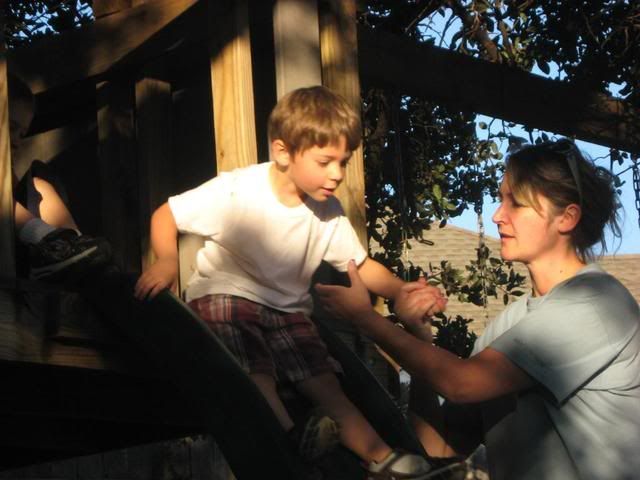 Here's their cousin going down the slide. This is how my kids used to insist going down the slide (that's their younger cousin, and my sister in law Dawn).
I was so excited last Thursday when my kids actually took turns on the swings and were helping push other people. Here Superman and Older Cousin are taking turns pushing each other.
I'm trying to decide what to put in the third swing slot because Princess has rather painfully outgrown her baby swing. I don't want a third normal swing because then I'd have to push 3 kids in swings, and that is very tiring.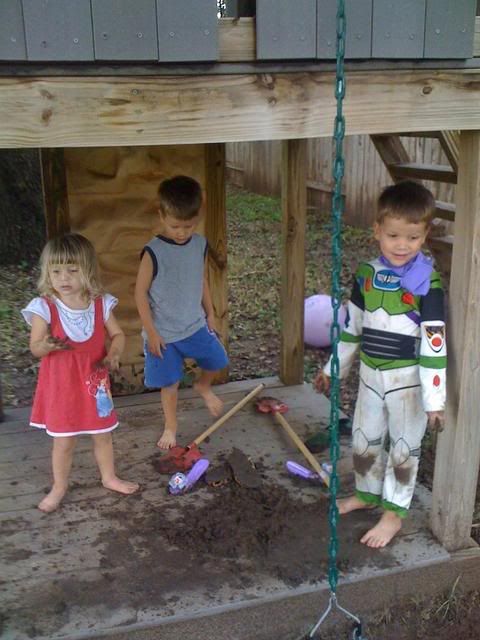 This is what it usually looks like when my kids play in the backyard. They go play under the tree, and dig holes. They usually tell me they're cooking.
We also have in our backyard, though I don't have any really good pictures of it, 2 pear trees planted when the boys were born, and a pretty flowering tree of some sort planted when Princess was born.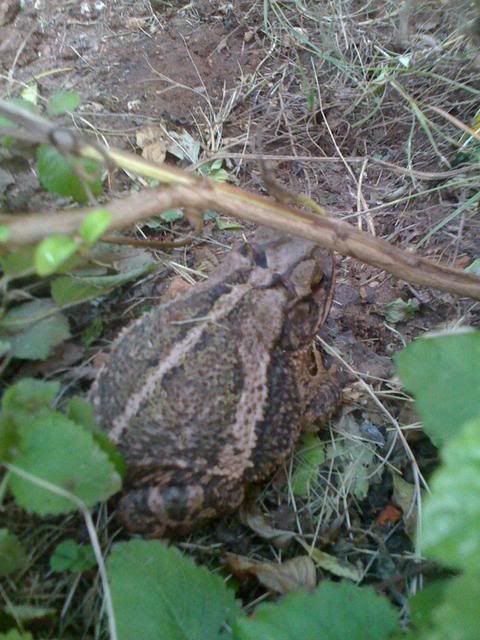 I also have a garden where we found
this guy
. Sadly, I'm not a good gardener, that combined with the heat this summer and my garden produced a total of 4 sad little tomatoes, that didn't really get eaten because they looked funny. However, my herbs grow like crazy. So apparently herbs love heat, and a lot of it. My thyme, basil, and feverfew (which I decided after planting that I won't use after reading more on it, but it looks pretty) grew like weeds, so to speak.
Oh wait, there is a picture of Princess' tree and my garden from our
backyard flood
.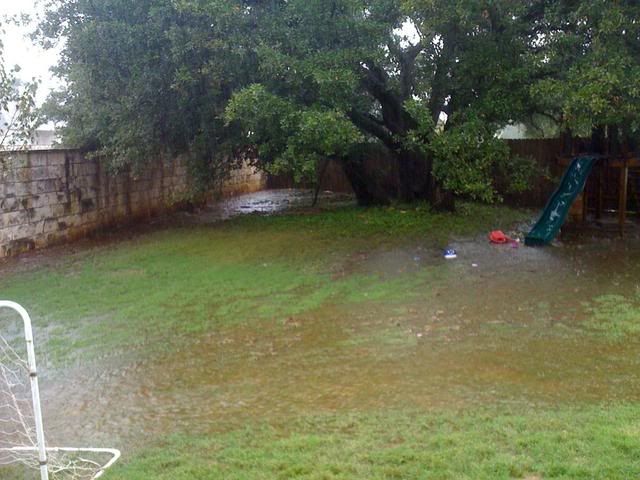 And here's a better view of our wonderful tree. I love this tree, really, it's so cool.
So, that's our backyard, go see other backyards at Mommies Wise Little Bookworms.