One way we're avoiding buying too many random souveniers by getting postcards. THe boys found ones of Union Station in St. Louis and so we decided to make our stop for lunch that day there.
This is my rendition of hte postcard they found. We had a fabulous lunch eating crackers and sausage. It had been a bit of a miserable morning with Superman throwing up all morning. He was feeling better and ate like crazy of course this is after he threw up all over the car and after he threw up all over Jeff.
They had lots of fun splashing in the fountain.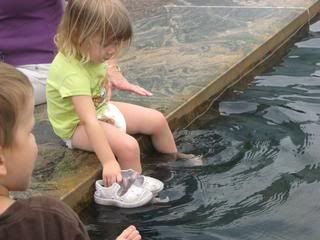 Batman and Princess splashing. It was amazing how they found the one puddle next to the fountain and splashed like crazy.
Union Station has been transformed into a very cool mall and museum. The great thing is it's free! We had a blast looking at the model trains.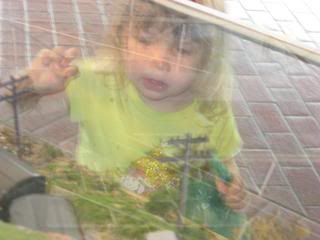 (Doesn't that photo look cool?)
Then we went by the coin rides and had fun pretending to drive helicopters and such stuff.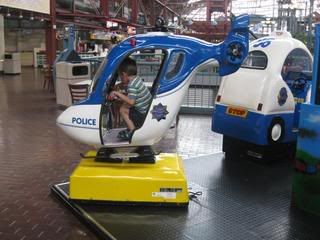 I'm gonna try to post a quick reply to the Summer Picnic Question next. I'm so glad to have my laptop back and access to the internet.