And now I can't remember the next line in the song, oh well.
We went there for opening weekend, and had a blast! This was Princess' first time to go, and she enjoyed it a lot.
Here's where we went:
Scottish arms demonstration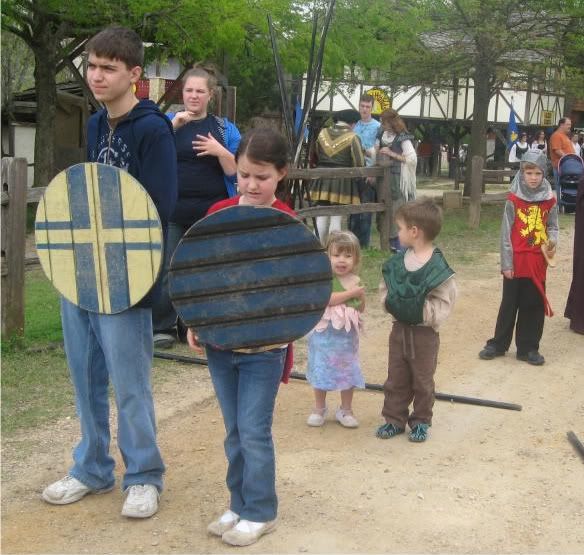 Here are Princess and Batman as English soldiers, right before the Scottish army comes and attacks.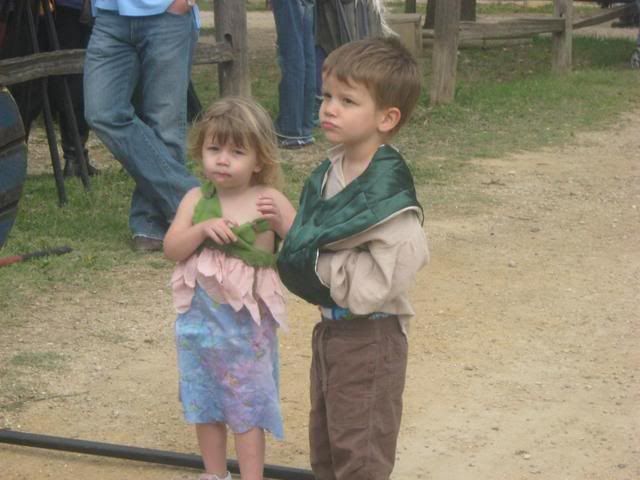 Ignore the fact that she's trying to take her dress off. She did a great job of entertaining the crowd as she went exactly opposite of where the man said to go. She's a smart English soldier, she knew if she stayed there she'd get stabbed, so she went and hid behind Batman. The crowd about fell over laughing as she wandered from place to place. They now have badges proclaiming they were killed by Boomer at the arms demonstration. Don't worry, they got better real fast.
We rode a pirate ship, which the boys thought was fun at first, but as it got higher it became a little too scary.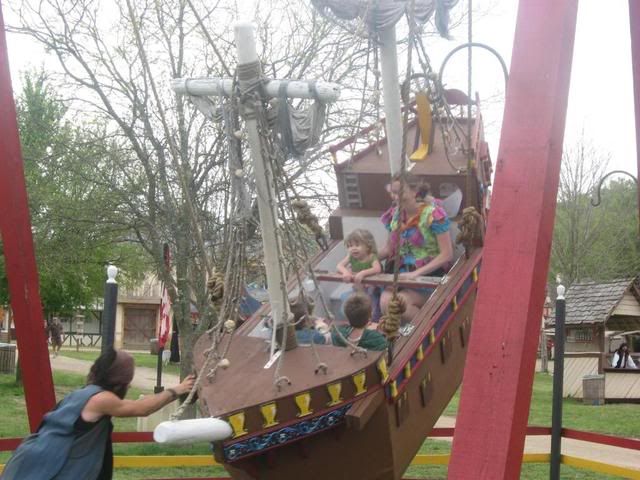 We watched the birds of prey exhibit, which had Superman talking about for a long time afterwards, they're real life animal rescuers....
Seeing a real bald eagle was very impressive.
We rode the elephant.
Fought bad guys.
Watched turtles race, it took a while. Contrary to popular belief, they're not speedy.
Got bows and arrows which required being shot a lot, and of course meant lots of falling down and dying.
And ended the day asleep on Daddy.
And on each other.