Imagine a cool looking craft button that I could not get to copy into my blog
Over at
Blue-Eyed Blessings
, she's having a button craft challenge. I said, "yes, I'll do that," and eagerly imagined all of the wonderful button crafts I was going to make and how I would do all of these cool embellishments. Then reality hit, and it got to the end of the challenge and I didn't really have anything done. So, I quickly decided to "pimp out" my boys' overalls. It was the best option for a fun quick craft.
Like so many others I don't have a before picture, because I didn't remember it. I got one picture of the in progress work, and several of the after. So, here goes.
I sketched out a truck using my fabric markers. I sewed it on using my machine and then trimmed really close to it.
So, here's the end result with the buttons I found and liked.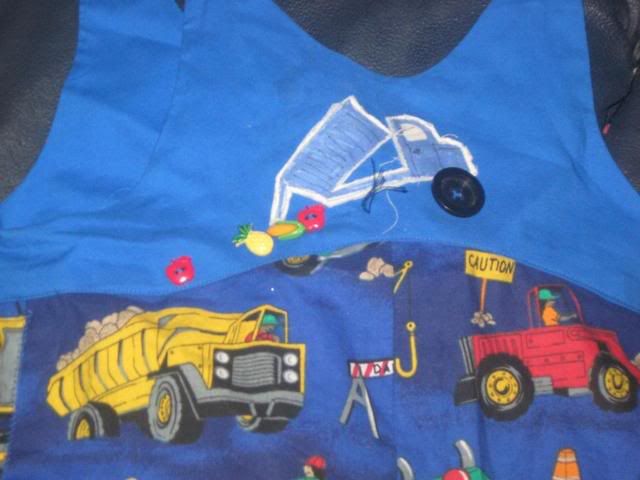 Notice, he's already knocked off the first button.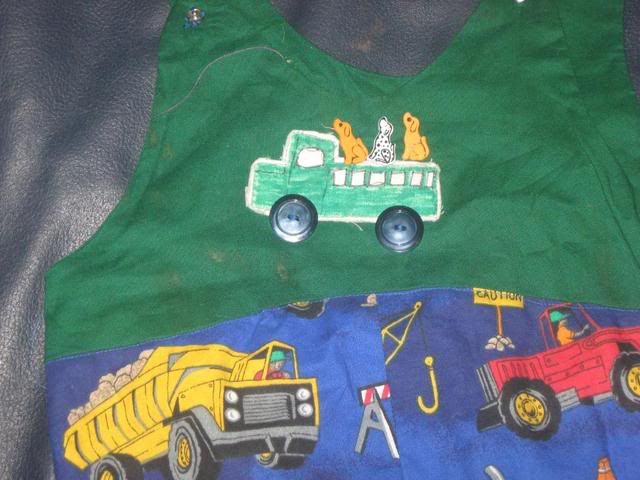 And everybody's happy!