I made the boys activities a little harder than for Princess, after all they're almost 2 years older. A lot of my activities come from Carissa's AWESOME
tot school pack
.
First we started off putting the caterpillars and butterflies in order by size. Unlike their sister, they actually had to cut out the pictures. This takes a lot of concentration.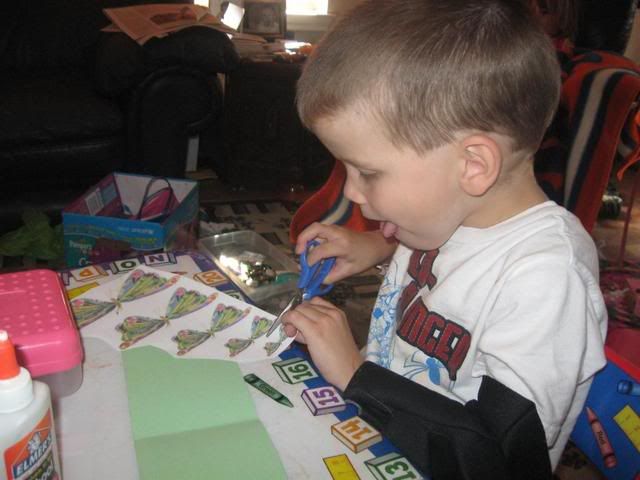 Batman completing his Dot-to-dot found
here
.
Superman really enjoyed the dot to dot.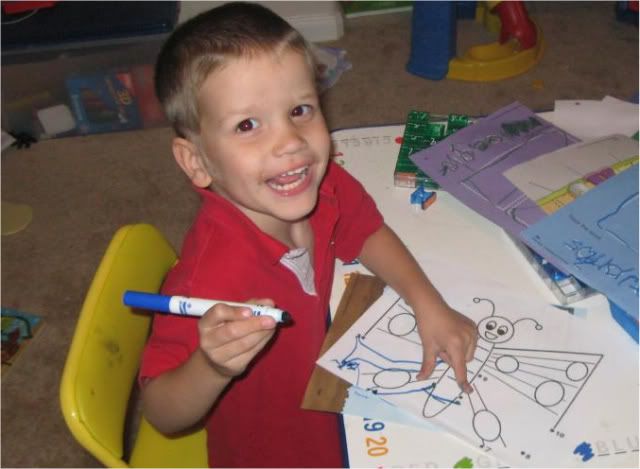 Not that it's obvious yet, but this is a caterpillar to feed. Right now it just looks like a milk carton, imagine it painted and with eyes. This was very popular, and a great fine motor skill activity. They got to practice both with spoons, tongs, and then pouring the pom poms back out.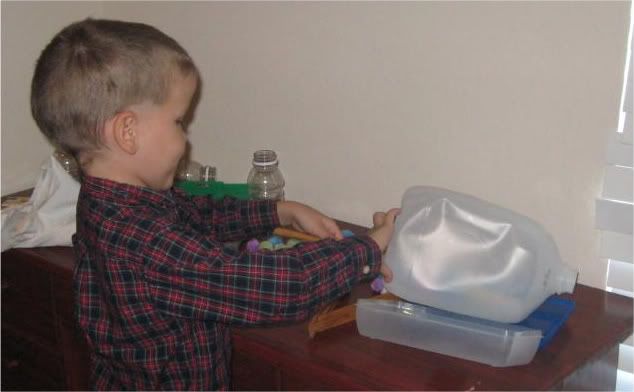 This was a great activity from Carissa's
tot pack
. It could be used so many different ways. I think she planned to use it as a book, it could also be a memory game, we laminated it and used it as alphabet tracers, can you tell which one the four year old did and which one was done by a two year old?
And of course we made egg carton caterpillars, completed pictures to come soon.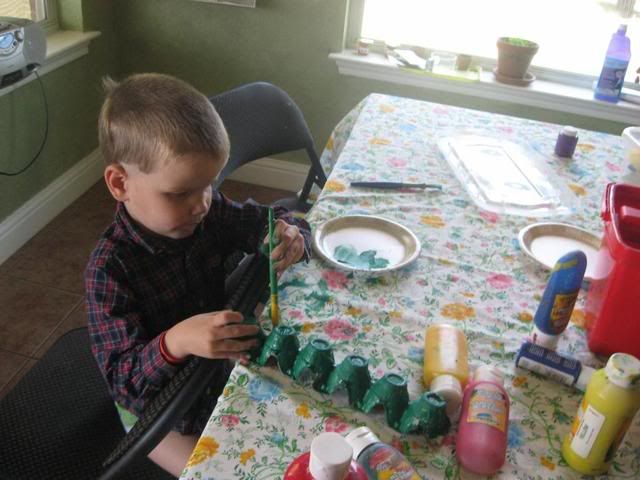 Superman actually used multiple colors, this is a big deal for him.
We had a blast, and didn't even get to all the activities I thought of.
See more great preschool posts
here
.