The Candymaker's Gift
- I read this to the kids about a week or so ago, and they haven't stopped talking about it since then.
The basic story is a candymaker wants to make a candy to help all the kids know the real reason for Christmas.


Ever since then my kids have been telling me nonstop about how a candy cane looks like a J and a shepherd's staff.


Supplies needed: red and white pipe cleaners (I had long ones I cut in half)
This is a great craft to do on the go, and it entertains your kids in the car, while waiting at doctor's offices......
All you do is hand them a red and a white pipe cleaner and have them twist it to make it look striped, and then bend it into a candy cane shape.
As simple as that.  This is great for fine motor skills and developing those finger and hand muscles.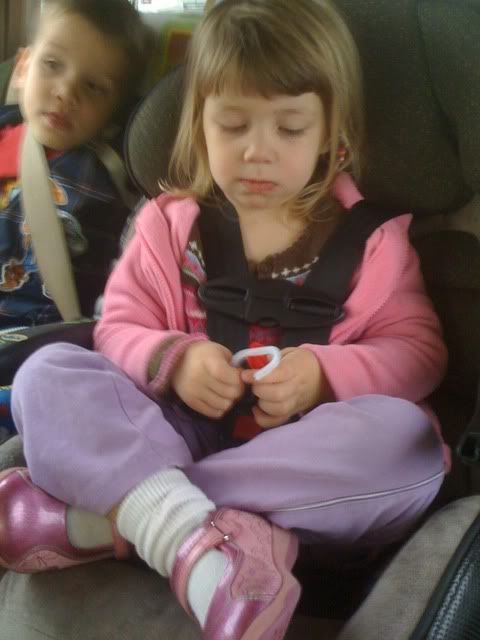 As you can see this demands great concentration.


And that's about the extent of our school this week, and for much of this month.  We've just had too much life school going on........



Oh, and for those of you who are curious, my kids did clean up their rice mess and it took the three of them almost an hour:
Sigh, kids......