I put it as a combination of frugalness, practicality, stubbornness, and creativity that I insist on making my kid's Halloween costumes.
There are good and bad things to this. Bad: I tend to spend the week before Halloween thinking of all the details I need to get done.
Good: I think homemade costumes are cute as all get out, and it does save me some amount of money. Not as much as you think, of course this year I got lucky, and didn't really have to buy much.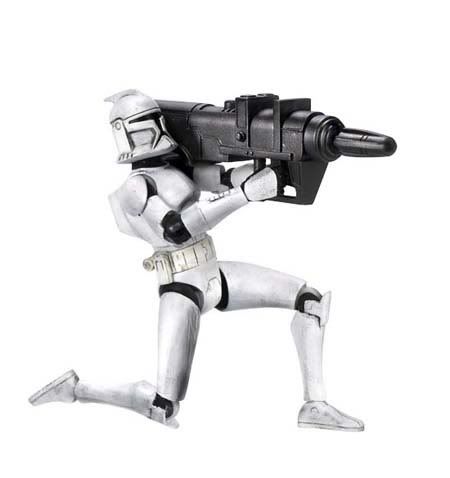 Costume 1: Clone Trooper
What's needed according to Superman: gun, mask, and white costume.
Bought items: gun
Made: mask, and costume, oh and a holster.
Mask: I took the knight helmet my kids got last year at the Ren Fest and painted it white with acrylic paint. Voila, instant clone trooper helmet, would have been better if I'd added more details, but Superman was happy.
Costume: bought a white shirt at Walmart and added black fabric at the elbow joints to simulate the rubber or whatever at the joints.
I made a pair of pants using a pattern, that I've come to the conclusion I didn't really like much. At the knees I added more of the black fabric for joints.
Oh, and can anyone tell what's the matter with the pants, and I why I had to unsew them?
Sigh, I swear there were a couple of seams I had to sew about 5 times. I do not exaggerate much.
End result a costume my boy refused to take off for two days, I got it off him to wash it.
Costume 2: Anakin Skywalker
What's needed according to Batman: "a space guy with a lightsaber," I interpreted that to mean I needed a maroon shirt, a pair of pants, lightsaber, vest, and that shoulder thing.
Bought: maroon shirt, pants, lightsaber, and a belt. These are all items he will wear or use over and over again, and have the added benefit of letting him think he's dressing up as "space guy with lightsaber."
Made: vest, and shoulder thing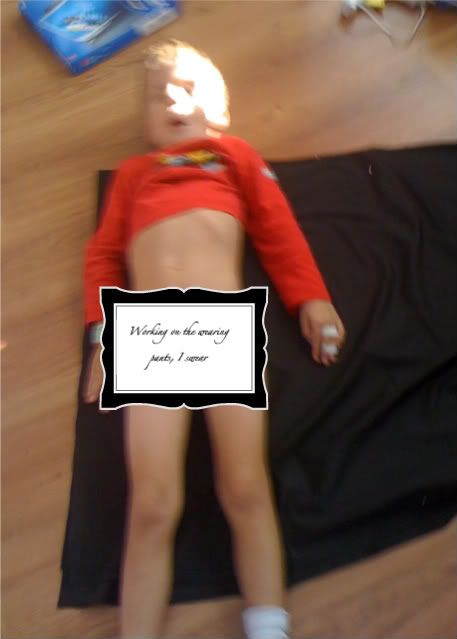 Vest: Super duper easy. I had Batman lie down on the fabric, and cut it out straight down.
Then I sewed a seam on the sides, leaving a space for him to put his arms through (about 5 inches).
Cut out a hole for the head, and then cut down the middle of the front.
Shoulder thing: got .5 yards of felt on sale at Joanns (Score 50% off). Measured width of Batman's shoulders by holding it up next to the fabric. Folded in half and cut out about an 18 inch piece by width of his shoulders. Then I cut a hole for the head, and a slit up the back, and sewed some velcro on. All done.
And he's happy as a clam with it.
Wonder Woman
Needed according to Princess: yeaaaaaaaaaaaaahhhhhhhhhhhhhhh...... The little minx would change her mind about once a week on what she was going to be, usually about when I had gotten something major done.
Bought: NOTHING!
Made: dress, and belt
So, I got the Wonder Woman cut out, and mostly sewn together, I just needed to cut out the lining fabric, and suddenly she wanted to be BATMAN! I kid you not. I thought, I can work with this. I'll just make the lining a Batman costume. Well, then she wanted to be a pink Batman.
I thought, okay, I'll get the boy's costumes done and come back to hers. I did that, and now she wanted a blue Batman.
I get it cut out and made. I try it on her with her spending the entire time crying that she doesn't like it, and she doesn't want to wear it. The only part she wants to wear is the belt. Yeah, I'm sure that would go over well on a chilly Halloween night.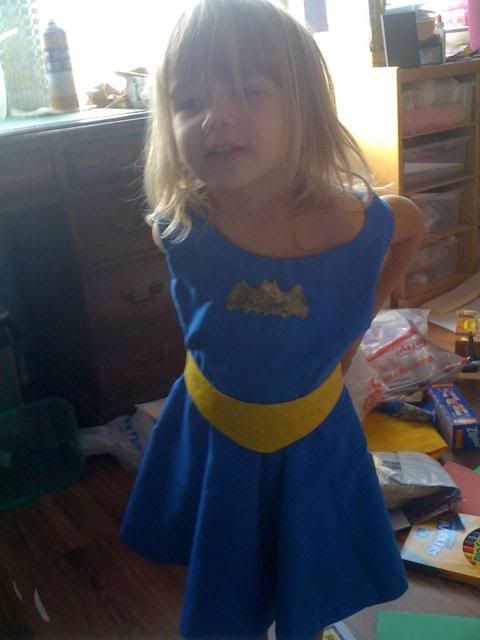 So........ I take it off of her. A few days later we go to a Halloween party and I ask her who she wants to dress up as Wonder Woman or Batman, her answer "Flash!" So, I finally get her to dress up as Wonder Woman, but she claims it's Batman. Figure that one out?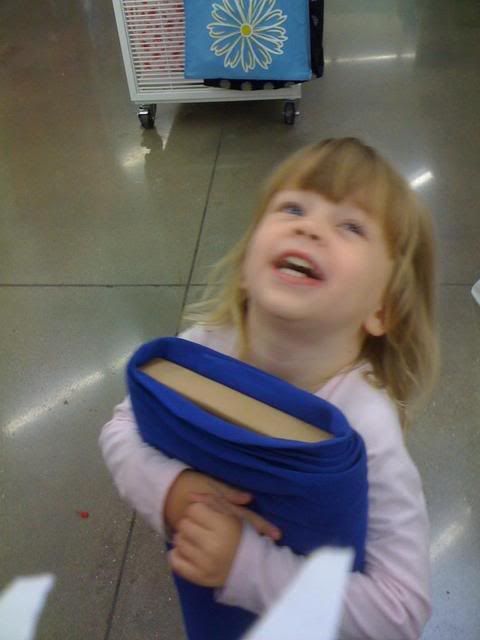 See how happy she is buying the fabric for the theoretical mask and cape?