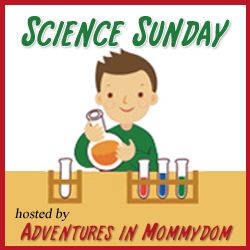 To finish up our study of
Swimming Creatures
I had each of my kids choose their favorite sea animal to write a report on. I was able to predict exactly what animal each of my kids would write about.
We used the
stapleless book
I shared about yesterday.
Today, I'm going to share Superman's report, Sharks by Superman. Very original title.
Each page had one fact and an illustration of that fact.
Sharks hach (hatch) out of egt (egg) cas (cases).
Make sharks teeth are sharp.
The whale shark is the bigest (biggest) shark.
The Tiger Shark teeth are like a sa (saw).
Sharks hav (have) cartilage. (I let him copy cartilage).
Sharks are colb bloobb (cold blooded).
Two pictures of sharks drinking sprite (his favorite drink).
About the author page: Superman and his sharks.
Then he made a visual aid of a shark. You can see it in the bottom corner of the left hand picture and read his report to two different adults, Daddy and Mrs. E. He was SO proud of himself. I don't blame him.
I see a shark there, don't you?
Have you ever had your kids do reports? Did you grade them? This time I didn't, but I think next time I'll use a rubric.
Let's see what others did this week:
The Homeschool Scientist
shared about the
snake they found
and some follow up ideas.
No Doubt Learning
shared their
model eardrum
. I loved her follow on suggestions.
Fit Kids Clubhouse
shared about
"Solid, Liquid, and Gas" for pre-schoolers using balloons
.