As promised, here's a more detailed post on berry picking. We drove for an hour to get to
Sweet Berry Farms
and the kids had a blast there.
Superman insisted on carrying the basket.
We then spent the next few minutes going excitedly down the rows and picking berries.
I had to explain to Princess she can't eat the berries until we buy them.
And as always she sticks her tongue out when I'm trying to get pictures.
I think this is my favorite picture of Princess for that trip.
After about 10/15 minutes we got really bored of picking strawberries, there weren't really a lot of ripe ones to pick, so I had to spend a lot of time telling them that one isn't ready yet.
I spent a couple of minutes convincing the boys we weren't going to spend a dollar for them to pretend to milk a cow.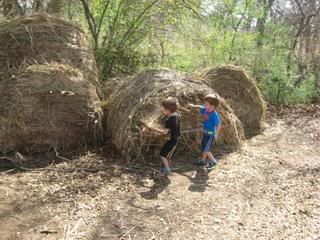 We figured out how to feed the horse. They ran over and pulled a bunch of hay from the haystack, and then ran back to the poor horse and shoved they hay in his mouth, saying "Here, you hungry."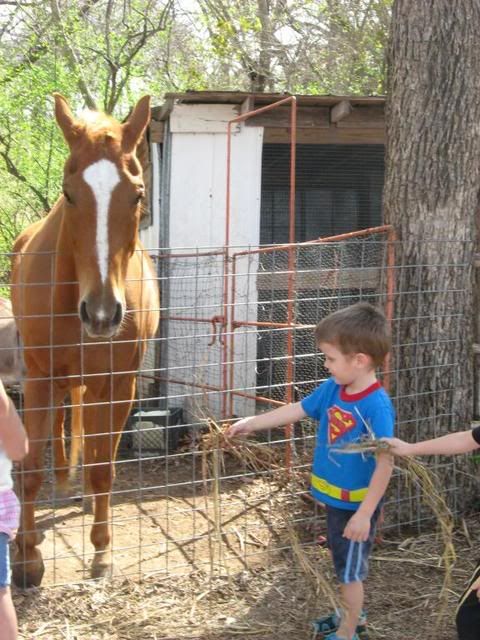 Okay, these pictures are coming out way too small, I must switch to a larger size.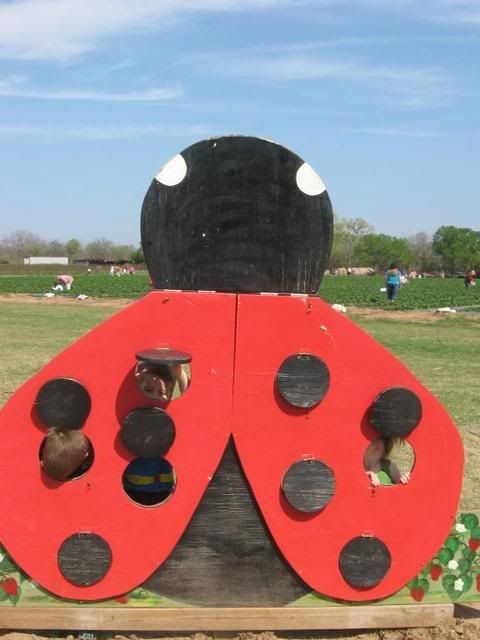 And after much feeding of horses, and trying to convince me to let them feed the strawberries..... We went and looked through the ladybug.
And finally got to eat our hard work.
Oh, and as a side note, my boys were absolutely obsessed with the Port-A-Potties, they kept having to go back there to go to the bathroom. I swear we spent 15 minutes with them both taking turns going back in to "go potty more." I really don't understand that one.