What, might you ask is this? Well, my brother is the youth/assimilations/out reach pastor at one of our sister churches and this was their Easter out reach. He organized a carnival and at the end of it, they got a helicopter to drop 25,000 eggs onto a football field and let the kids go grab as many as they could. So, here's the fun our kids had at it.
As always one of our first stops was the petting zoo. My kids love animals, Superman especially. I'm beginning to think he might be a vet when he grows up. Of course right now he says he's going to be Diego (who's an animal rescuer).
Next we tried out archery. There was a very patient teenager working there who helped both my boys shoot. They thought it was the greatest thing in the world, and they even actually made it onto the target!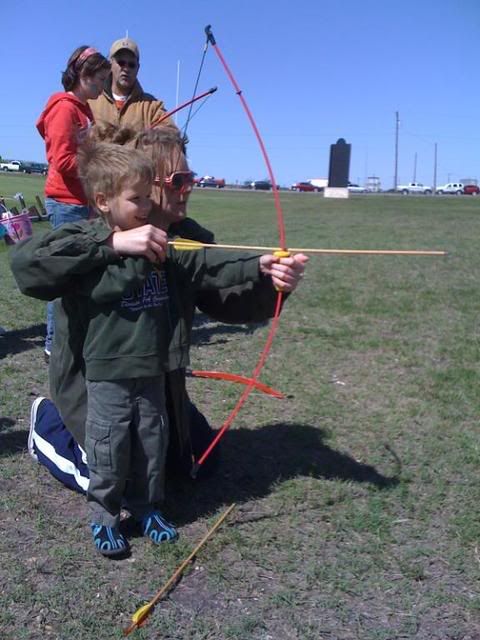 Batman on the left and Superman on the right shooting.
At this point we went on a mad frenzy of almost every single game at the place. Frisbee toss, bean bag toss (both games), dart throw, insect dig, catching ducks. It was a wild frenzy of playing games and winning prizes.
A frisbee toss is supposed to be done from 2 inches away right?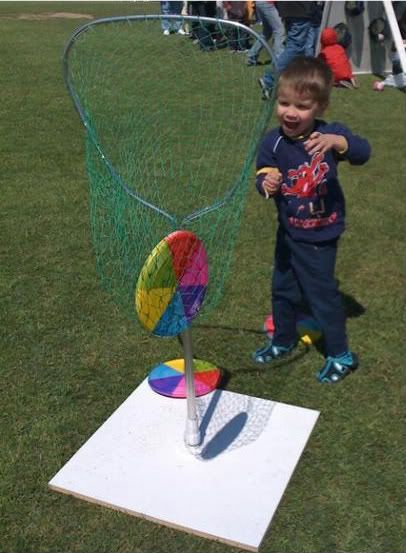 It's more of a challenge from 2 feet away! But, it sure is exciting!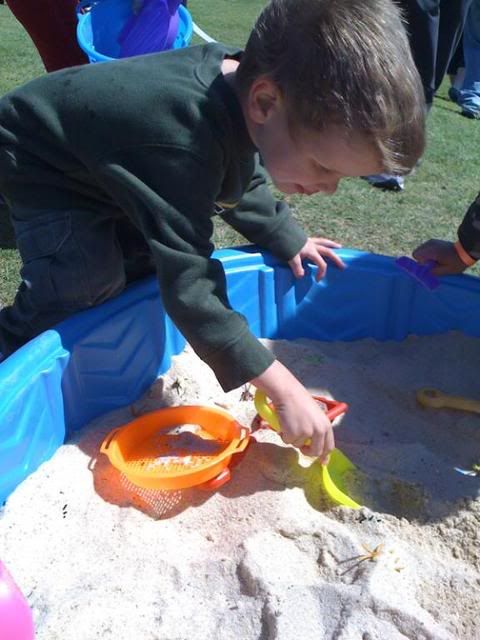 Digging up insects. This was popular because the prize they got was the insect they dug up. Superman chose a blue butterfly because Diego saved one.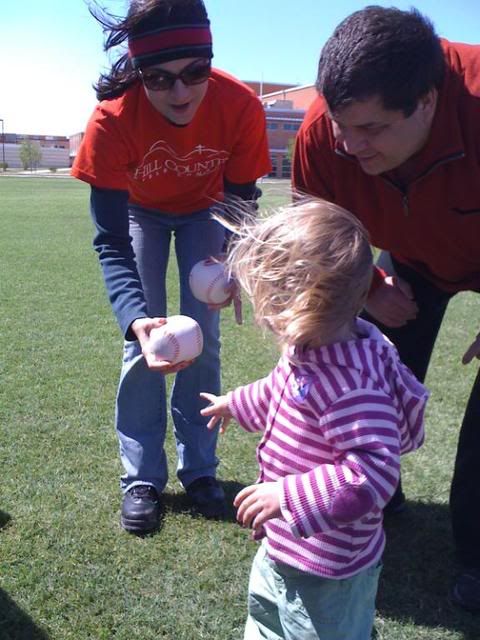 Can you tell it was windy?
Sadly, I don't have any great shots of the egg drop, but the kids thought it was super cool! We had so much fun, and while we didn't get lots and lots of eggs. We got enough for our kids. But, if you'd like to see a great photo of it, go
here
.