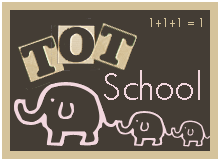 So, as a posted earlier in my blog (
How to Make a Monster
) my kids have suddenly and very randomly become obsessed with monsters. So, we spent Tot School this week learning about monsters. I collected a bunch of Sesame Street monster books and anything else that was remotely monsterish and we spent the week reading those.
I made a Monsters Inc. monster sort, printed it out and laminated them with my super duper cool
sticker maker
. I absolutely love this, I've used it several times for activities this week.
We also put together a monster number book. I cut out and stapled the book together, and then cut out lots and lots of monsters and fed it through the sticker maker. We then spent a couple of days putting stickers on and counting our monsters.
Another activity I thought of, but did not remember to do is Monster Hide and seek, we now have several monsters and I was going to hide them all over the rooms we work in, but we never got that done. They're really getting into hide and seek games.
As to some other Tot School Activites, this week was crazy busy with lots of field trips and outings:
Berry picking with friends.
Playing at a local park, and getting absolutely soaked.
And my new favorite, "Yes, my hoe is also a horse."
And, I'll actually post a few other in detail posts later this week about our Tot School, because I have a whole bunch of pictures from this week, but I have to do something for cleaning and stuff while the kids are still sleeping..... If anyone wants the files for the monster stuff we did, write a comment and I'll figure out how to share it.