Now, I am notorious for having a rather black thumb, I have killed almost every plant I have ever tried to grow. I say this so you know how incredibly amazing it is that I am planting a garden and it actually seems to be thriving so far.
While looking for more flowers for our flower garden out front, my kids discovered some plants they desperately wanted to try and grow: watermelon, pumpkin, cucumber, red bell pepper, strawberries, and cantaloupe. Oh and peanuts. Yes, it's a very odd list, and that's with me editing out several things I knew we wouldn't actually eat (I know they wouldn't eat the jalapenos they grew).
So we spent a few afternoons planting the flowers and the herbs I picked out because they smell good/I want to try cooking with them. The plants from this fall have mostly survived, with the exception of the basil, we even actually grew broccoli, and discovered that if you don't pick it in time you get lovely yellow flowers that bees love.
Finally it came time to plant the watermelons and pumpkin. I let them plant the pumpkin in front, but couldn't quite figure out a way to fit lots and lots of watermelons in a 3 by 8 foot patch that was already pretty full. So, we needed a new garden.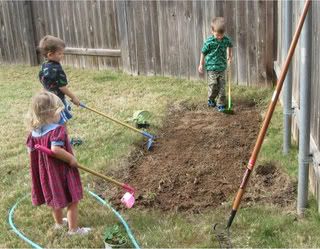 Jeff and I dug out the grass, and used a pry bar to break up a bunch of big rocks. Then the kids got involved with their hoes.
This lasted about 5 minutes, and then they decided it was just not fun. So, they spent the next 45 minutes running around. Part of that time Superman had gotten ahold of my camera, and took about 90 pictures. So the vast majority of the pictures on this post come from either Superman or Neighbor Girl, who is over here almost every day.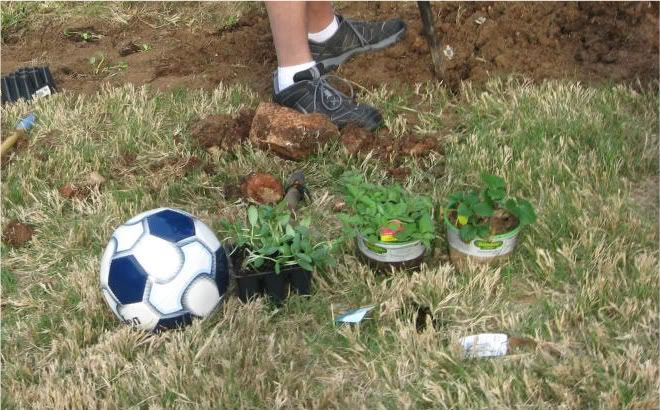 Well, Jeff and I dug for ever to get all the rocks out, and still haven't. I did find one weighing about 10 pounds. Superman's picture above is actually of some of the smaller rocks. I think all told we removed a couple of bucketfuls of rocks.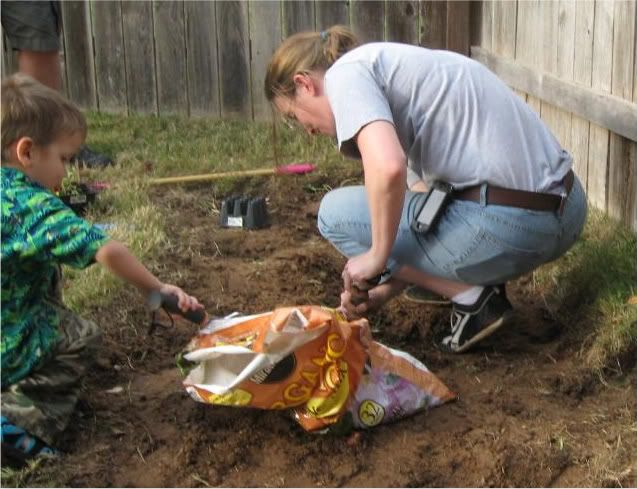 Princess and Batman came back around for planting their precious watermelons, however I seriously doubt they'll make it. After being planted they were trod on quite often in the process of planting the other watermelons or digging more holes for other plants. Preschoolers do not make good gardeners.
I'm thinking that Superman might become a photographer, anyone know of a good kid digital camera? Here are his unedited pictures (a very small sampling)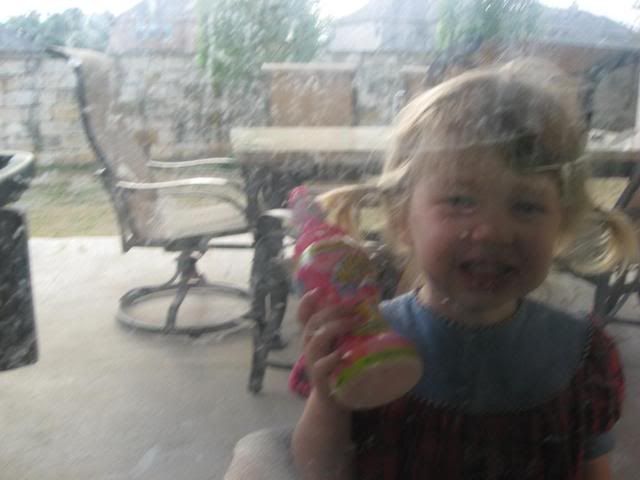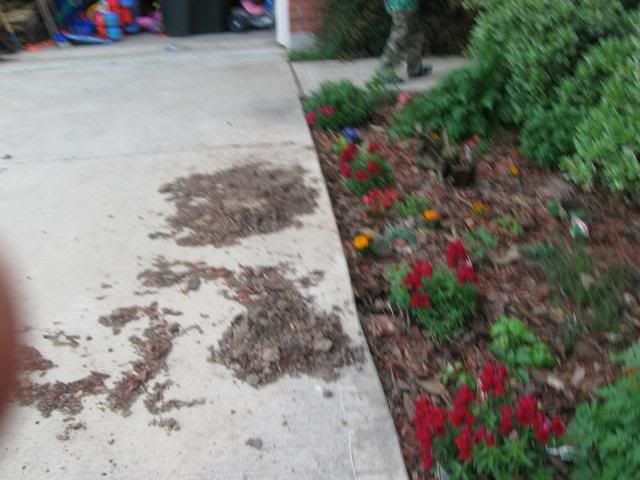 Of course there's also pictures like this, a lot of pictures like this.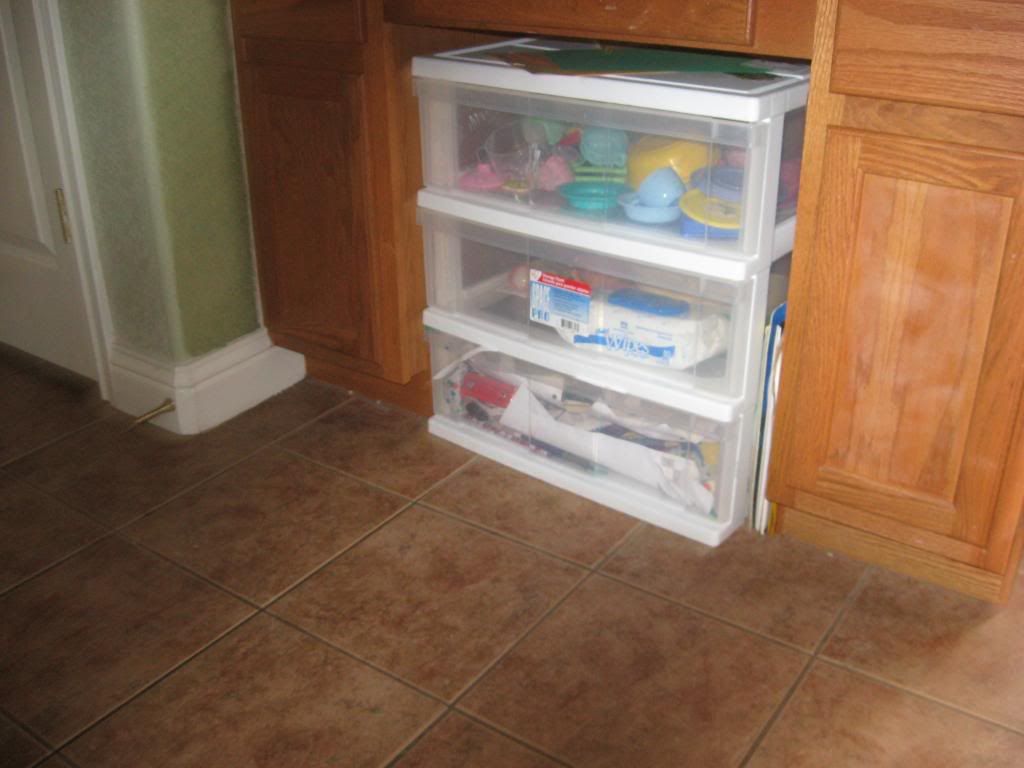 I'm hoping to use our garden as a real world way of learning about plants. We'll see if it works.