We had a blast this week, not a lot of sitting down school time, but some of the best school times aren't.......
We learned about zoo animals. Two out of my three kids love Diego, and my third likes animals, so this is a popular theme.
We sorted plastic zoo animals and played with them. I found a couple of different cheap sets for a dollar or two and combined them into a fairly good sized set.
I made them
tin can stilts
. It took all of 30 seconds for them to decide it was a drum, but it was fun to watch.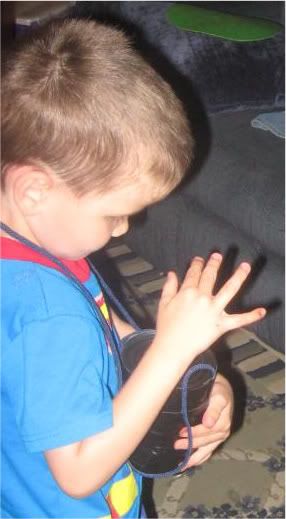 We went to the Children's Museum, which was a blast. See the full post
here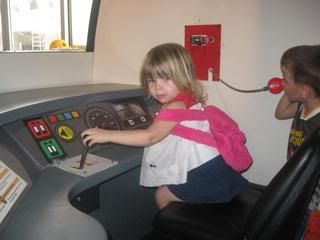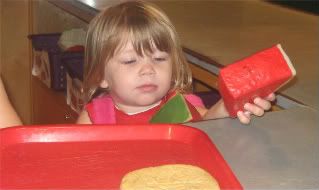 I get to eat more plastic food there. They really love to cook at the "World Cafe."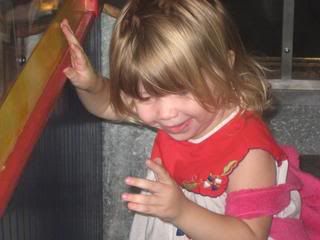 I have no clue what she's doing, but isn't that a cute photo?
Going back to the zoo theme we made
lions
. This was really popular and we're going to do a lot more animals next week, where I'm theoretically home more. They want to do an animal a day, that probably won't happen, but it'll be fun to try and do.
For Princess' crafts I try to get a little of the cutting done ahead of time.
We went to the library for what I thought was going to be an ordinary storytime, only to find out they were having a special craft day. SCORE!
So, we made a spider web. We'll have to do this craft again, at which point I'll do a how to.
Made the neccessary coffe filter butterfly. Very popular.
And tried making a necklace for the first time ever!
And I started them on forced labor. I made them make lunch. Notice how it's not plastic food.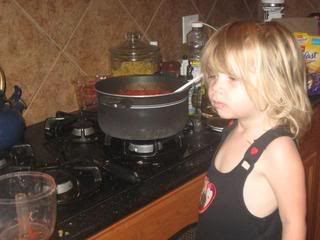 Then afterwards I made them mop the floor after they swept. I am such a mean mom....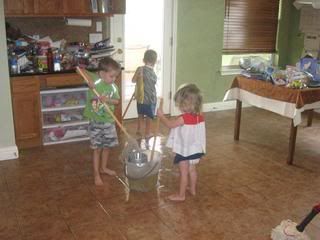 Then they spilled lemonade on their freshly mopped floors and had to mop again. let me tell you how sad they weren't.
So, we had a blast at Tot School this week. For more great Tot School ideas go to Carissa at
1+1+1=1