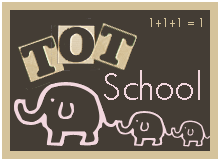 Princess and I continued on talking about zoo animals. How they move, where they live what makes them different, oh and counting them.
We read a book from
ReadingA-Z
Animals Can Move and did the worksheets with it. She did not like this one, even though she knows how different animals moved she didn't like having to glue them in certain columns.
She sorted seeds again, which is still popular, and also played with the zoo animals. I think these have so much appeal because she can only play with these animals when she's doing school. Otherwise I keep it put away.
She found animals in the rice. I put animal stickers on cardstock and laminated them. I put the same stickers on an index card, so she would know when she'd found them all. This is very messy because the rice gets out and everywhere. I haven't figured out how to solve that problem. Other than that it was very popular.
Here she is matching the stickers to the index card stickers. Everyone loved this activity.
We counted monkeys. This is from Carisa's
5 Little Monkeys Tot Book
. I'm actually using a couple of different parts from lots of her lap books these next few weeks.
And we made elephants, for more details click
here
.
We played the Brown Bear, Panda Bear game (I highly recommend it, lots of fun).
And for some Tot School in REAL life we went to the grocery store and looked at the lobsters and crabs.