So after going to Zilker Botanical Gardens we went to the
Bob Bullock Museum
. This is not at all a kid museum, but we did really enjoy it. I look forward even more to when the kids don't want to just run from sword to sword and gun to gun. They REALLY liked pointing out all of the guns and swords. Boys will be boys.
Oh, and I took insanely large numbers of pictures to be able to make another photo scavenger hunt. Did I mention it's wild popularity?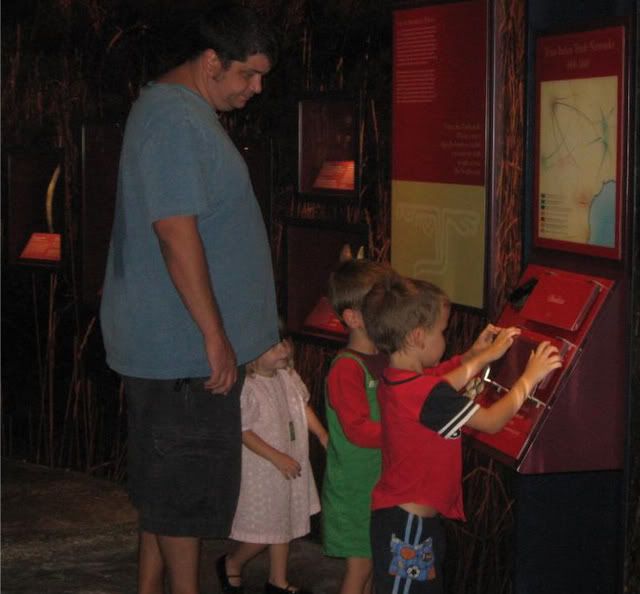 The Bob Bullock museum goes through the story of Texas. So we started with colonization and general native life. Anything where they can lift the flap is super fun.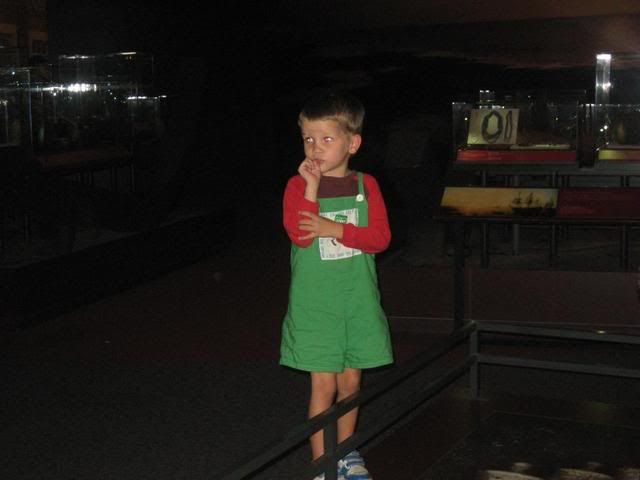 Batman is not super sure he likes the idea of the ghost ship on the wall.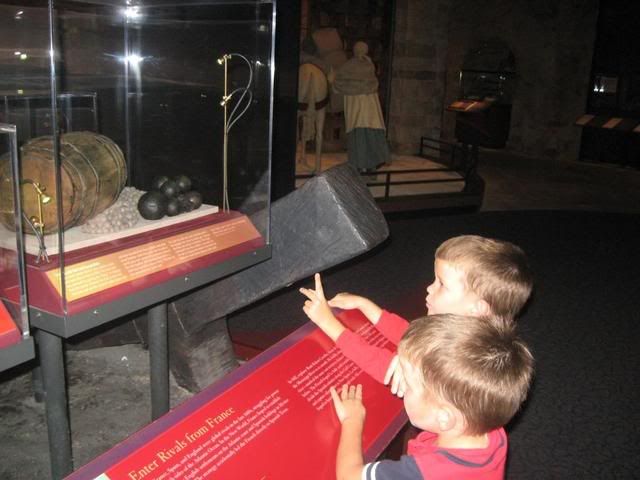 However canon balls are very popular. We got to talk about how ships used to fight and the different tactics. I have to put my history minor to use somehow don't I? I was the only El Ed major with a history minor, it's kind of sad.
And I was very happy to see that my fascination with maps and dioramas has been passed on to Superman, actually to all 3 kids, but his picture was the best. Silly glare from the flash.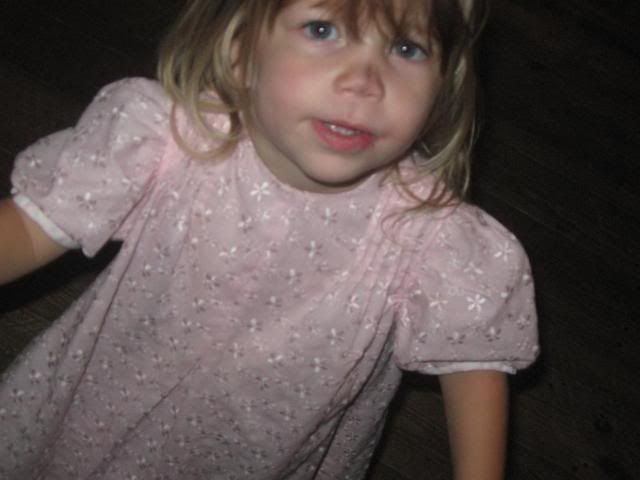 They had one of those old fashioned viewfinders, whose name currently escapes me. I want to say stereoscope, but I think that might be wrong. However, it turned Princess' nose all black. And around her eyes.
Here comes a fun set of images, I'll walk you through what entertained them for 15 minutes.
Run to a barrell and pound on it a few times.
Now run back through the door onto the "ship."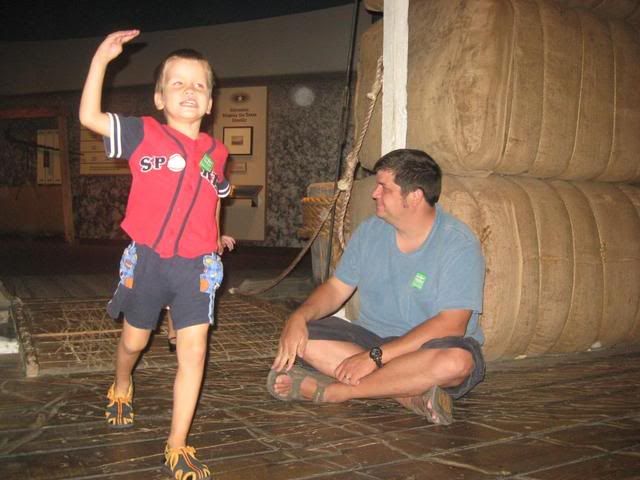 As you run by Daddy give him a salute and say "Yes sir!" Gradually get louder, so you have to be shushed.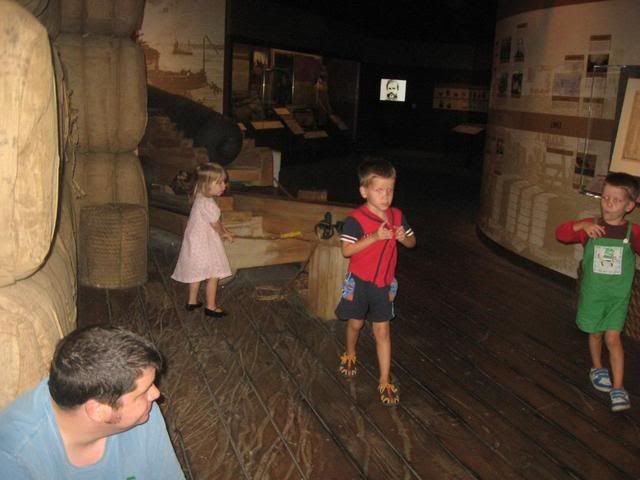 Fire the cannon, make sure you get all the bad guys.
Start running back to the cannon. Notice the too small shoes.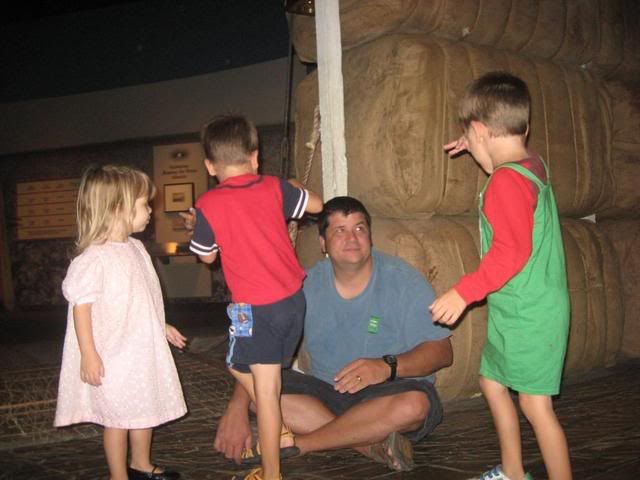 Run past Daddy again, salute again, and again yell "Yes sir!"
Repeat about 50 more times.
They had a blast pretending to be astronauts, and then I got told I couldn't take pictures because the displays were on loan and they didn't want me stealing copyright or some other such thing. I really didn't understand. So no more pictures after this.
Oh well, we were almost ready to go home anyways. Tomorrow: Tokyo Steak House, or how to thrill, feed, and scare children all at the same place!