Real short and quick post. We finished up our day at the Tokyo Steakhouse, it's one of those Japanese grills where they cook the food in front of you.
We had a really great chef, and the kids all reacted differently.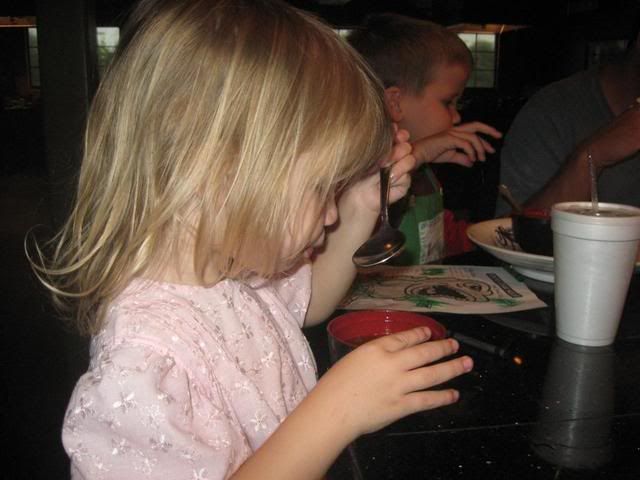 Princess hid from the noise and pretty much ate soup. She did not like the fire. Did you know that steak can be dipped in soup? So can everything else on her plate.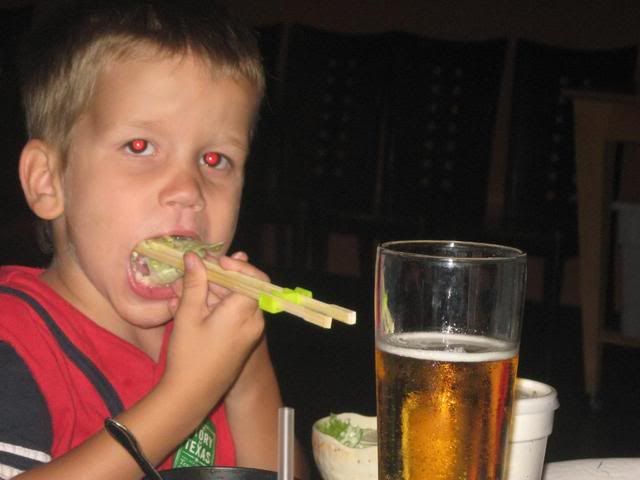 Superman ate, and ate, and ate. He ate everything on his plate, and then some of his brother's and some of his Dad's. He was HUNGRY! Those aren't exactly small meals. It's got a salad, soup, main dish, and desert. That's a lot of food. He couldn't be bothered stopping eating to watch the show.
Batman was absolutely enthralled. He loved the entire thing. He couldn't take his eyes off the knife, the fire, the cooking, any of it. He was the perfect audience. He laughed and cheered and was absolutely delighted. He entertained everyone at the table with his reactions!
So, we had a fabulous day with the in-laws and finished it off by going home and watching a short movie with the kids. Then once the kids were in bed we were all so tired we really wanted to go to bed too.