We're participating in the Flat Stanley project over at
Work of Childhood
. She was nice enough to send us a link with a Stanley, and our guys are based loosely off of them.
So, I printed off the Stanley and traced him onto fabric, basing it off of what the kids wanted theirs to look like. The boys wanted characters from Scooby Doo, and Princess wanted hers to be a girl.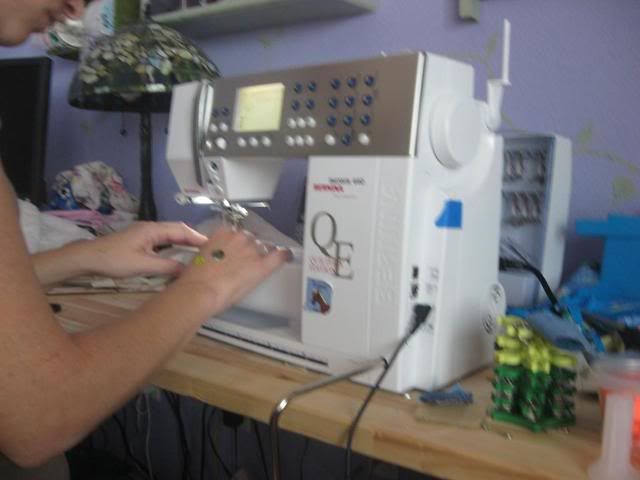 After I traced it onto there, I ironed interfacing on the back, and stitched around the outline. You like Batman's picture of me sewing? He then went and got this series of pictures of his brother crying: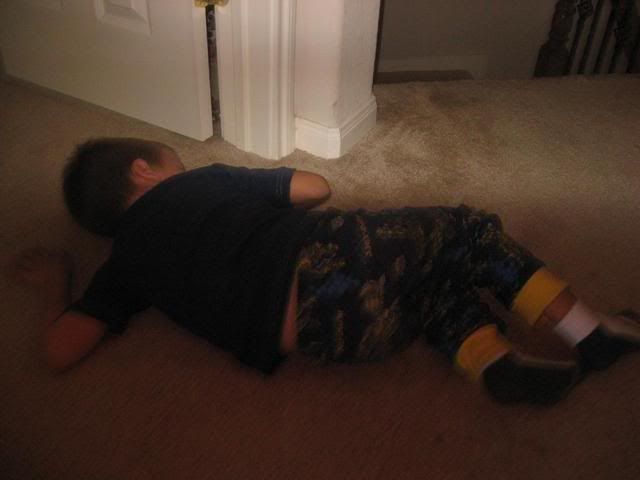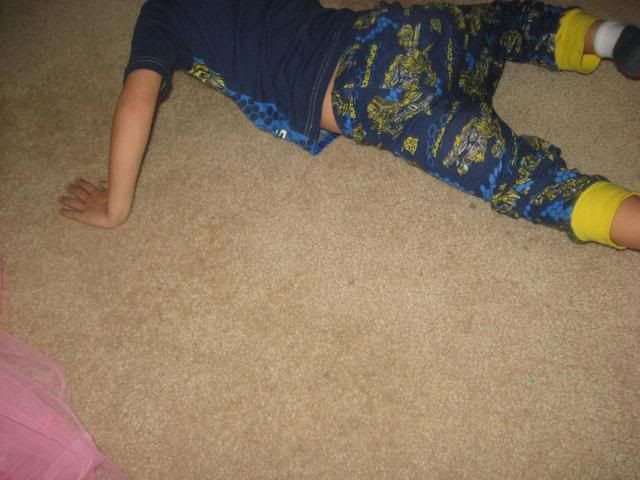 And there's about 10 more like it, that I didn't upload. So, while the other two happily colored and made their guys, Superman cried, and cried, and then cried more.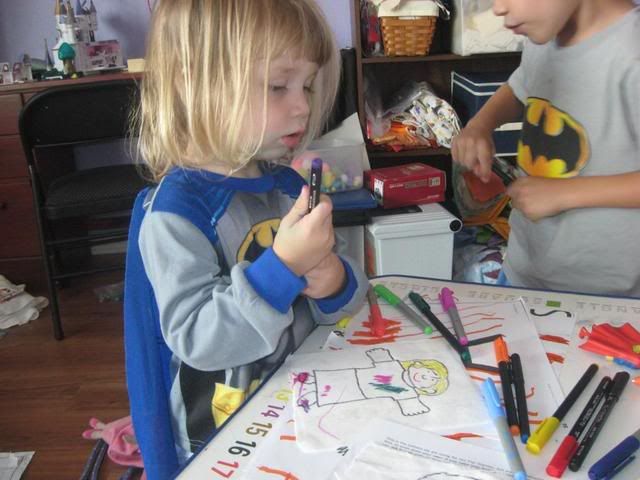 So, once they were done crying I cut it out, and they ran happily around the house with their guys. They were very sad at the idea of mailing off their new friends, so I had to make second ones, which were 2 Batmans and a Wonder Woman.
Hopefully our first friends will have received their Flat Shaggy, Fred, and Aurora, and are happily having adventures with them. We're looking forward to getting our first one soon! We've got a US map to find where all of our friends live.