I'll start off by saying this will be an awesome place to visit when they move into their permanent building. Right now it's fun, but it's not an overwhelming place to
visit
.
Still, we only left because they kicked us out as the museum closed. Oh, and I apologize right now for the picture quality. I had the kid's camera which works great outdoors, but I haven't mastered the art of waiting for the flash to recharge.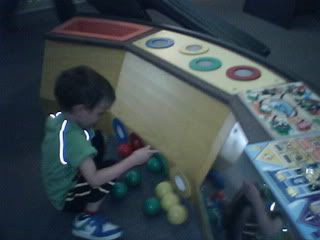 Batman playing with the ball pit. Isn't it amazing that what entertained them for hours as a baby still entertains them that well at 4?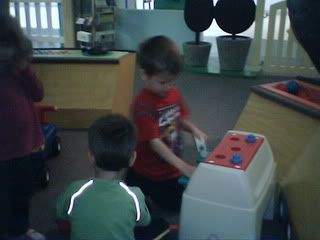 Superman and Batman playing with the tool set. Thanks to Aunt Tara and Uncle Sam they now have a tool set at home as well.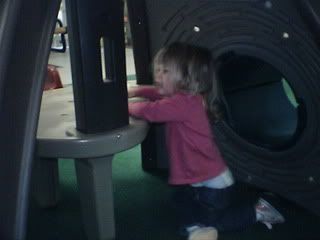 This is the only museum I've seen that had a loud room. It's lots of gym equipment on a preschool level, and the kids were encouraged to be as loud as they wanted. Here Princess is climbing through a little playscape.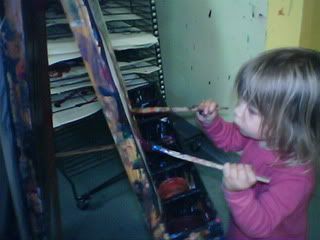 They also had a very extensive craft room, and my kids had a lot of fun painting. I really loved Princess' two handed painting style. It also got me thinking about getting them an easel. Any recommendations?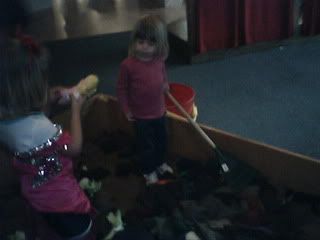 Farmer Princess surveys her crops and thinks maybe they need to be worked on a little.
See the pictures turn out just fine if you wait for the flash to come back.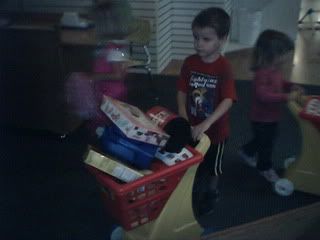 As always grocery stores are wildly popular. I think they just like to collect stuff.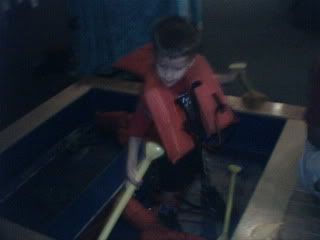 Superman is quite happily rowing the boat.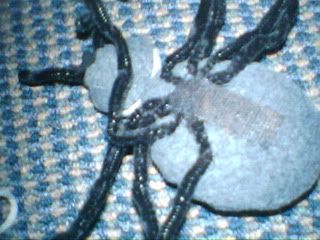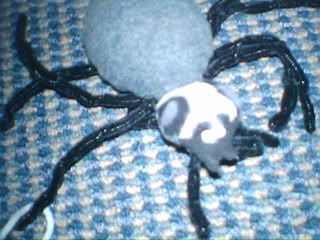 These two pictures are completely and totally because I wanted to remember how they made these cool bugs. I think I found them much more intriguing than my kids. Maybe they would have eventually found them, but they never played with them while we were there.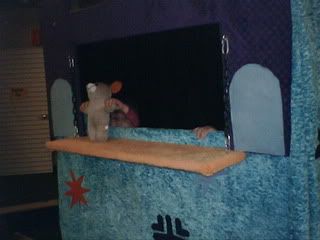 Then we got treated to a puppet show! It was a heck of a lot of fun to watch. Of course I could have done without hte excitement of hte stage being knocked over.....
My kids love to build. I totally encourage this because I love to build as well. I hope they get as addicted to Legos as I did.
So, that's that museum down. On to the next one. That'll come out tomorrow!