Last week our church held kids clubs in local parks. We had them at mealtimes and served meals to the people who came (kids and adults), many of these kids are on free and reduced lunch at schools, so this is a big help to the families. We sent any leftover food we had with them, and mostly we just loved on them and let them know about how God loves them.
Kids clubs are a tradition started back when I was in high school as Backyard Bible Clubs, and they're taught by the youth group at our church. They spend a week in training learning the curriculum, the games, and the crafts. After this many of the kids are going to different countries to minister to people there. I can't wait until my kids are old enough to go with me as I chaperone these trips (Hi, I'm Ticia, and I'm a mission trip addict).
So, without further ado, here are a bunch of not particularly great pictures of our week (my camera was hiding up where we'd been doing crafts upstairs, and I just found it again yesterday).
Preschoolers having a party because they found the lost coin.
Making wordless bracelets. If you want to know the whole story of the bracelets I'll happily let you know.
Eating ice cream
Batman carrying buckets and Princess bringing coolers for water day. We were very blessed to have a hose to be able to fill our buckets and such for all the games.
preschoolers having fun with crafts.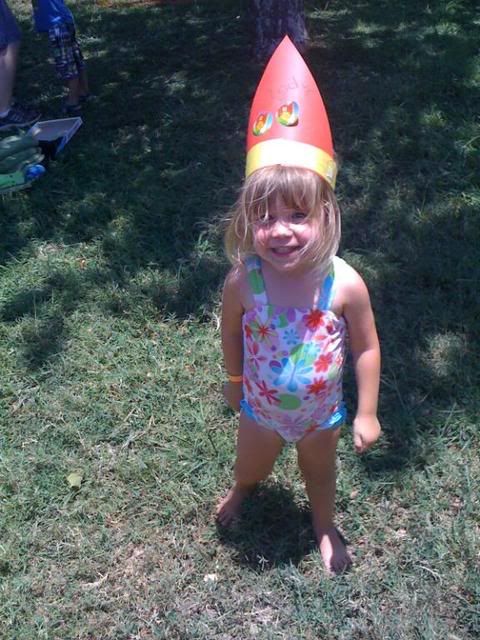 Princess showing off her party hat
usual water day craziness
everyone listening to the stories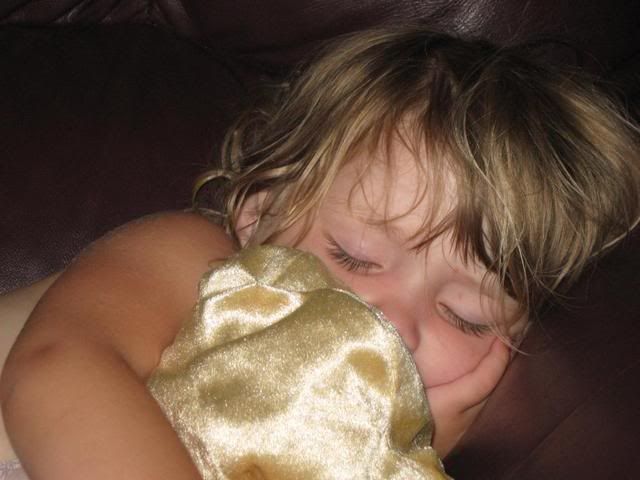 And at the end of it all, Princess is so tired that she fell asleep at 4:30 and didn't wake up until the next morning at 8:00. We tried to wake her for dinner and she just cried at us, rolled back over and went back to sleep. It was too cute. Each of the kids did this at least once in the week.
And for me one of the coolest moments was seeing a family from our clubs that I know didn't go to church before at
our church
on Sunday. That says to me we were successful. Coming in a few days Summerfest! What a great way to celebrate the end of kids clubs than going to a street carnival.