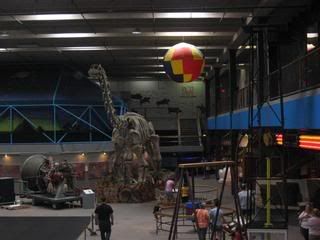 Of course when I was talking with our friends about it, they kept calling it something else because that's what they were used to it being from ages ago. This building is FREAKING huge! We went on a Friday, and of course it was field trip day for the local YMCA and such stuff, but it was still lots of fun. So, here's our take on the
Science Museum
.
While I thought the marbleworks display was really cool, Princess and Batman vaguely were interested because there's nothing for them to touch, so why go there? Come on Mom, let's go somewhere else. Oh well.
The world's biggest treehouse was fun to play on for a little bit, but sadly right as we were climbing all over it a big swarm of camp kids started climbing all over, and my kids were seriously freaked out by it. I'm starting to think Princess is scared of big crowds. It does kind of make sense with her being so small.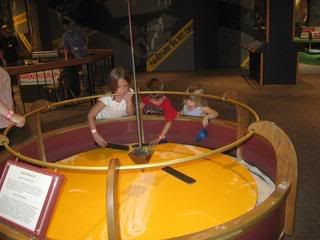 We tried out the pendulum, next to Batman is our friend's youngest daughter, who we discovered is an older version of Princess. Seriously they both have the same bad habits. They can both hold a bite of something they don't like in their mouths for hours.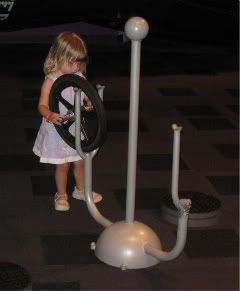 They had this whole space area where we got to try all sorts of training excercises for astronauts. Princess thought this was the coolest one of them all.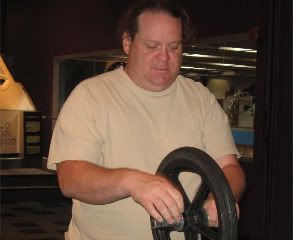 Uncle Marcus tried it also. I don't quite understand how it works, but you spin in circles when you stand on the thing. It's a very weird feeling.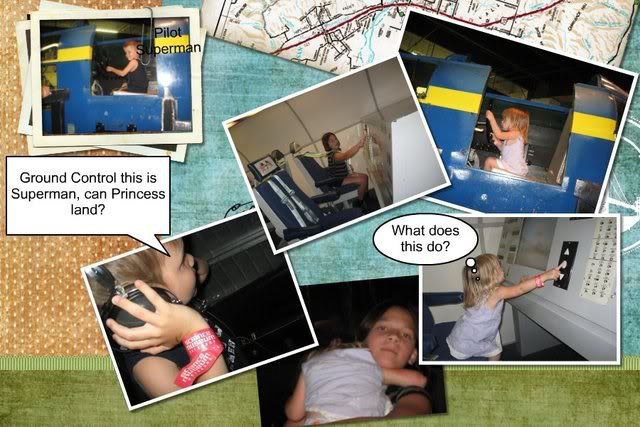 I found a new toy...... Okay, this promises to be fun and time consuming....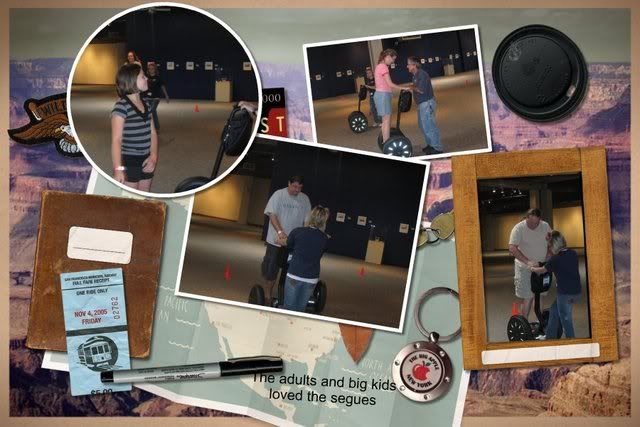 Now, we'll see how I like it once it's actually on the blog. But it has great potential for it to not just be here's lots of random pictures. We'll see.