I always sit down to write these things thinking we did practically nothing that was educational. Then I start writing, and discover we did lots of things.
Here's a quick summary:
We went to
Zilker Park
. And while there we got to learn about bees, and what bees make for us and how they helped flowers. We also learned about water and trains.
We finished our
Creation Book
. My kids saw that as a chance to see how many stickers fit on a page.
Princess got her mail in the
Super Summer Swap
. This has led to A LOT of discussion on patience, and a lot of going to check the mail as the boys are very EAGERLY waiting for their mail.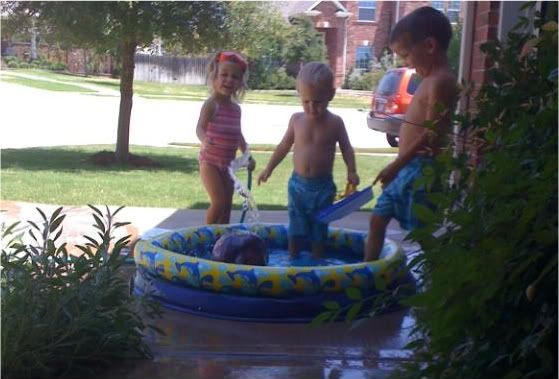 And we played with friends. This led to mulptiple comments about how much they like babies. Keep trying kids, that's not in the current plans. Three is quite enough for me.
We also started up our morning calendar time. I posted on that once before, and I'll write a post about that again, because I've changed our routine again. But, here's what we used to do:
Morning Routine
.
For more great Preschool ideas go to
Homeschool Creations