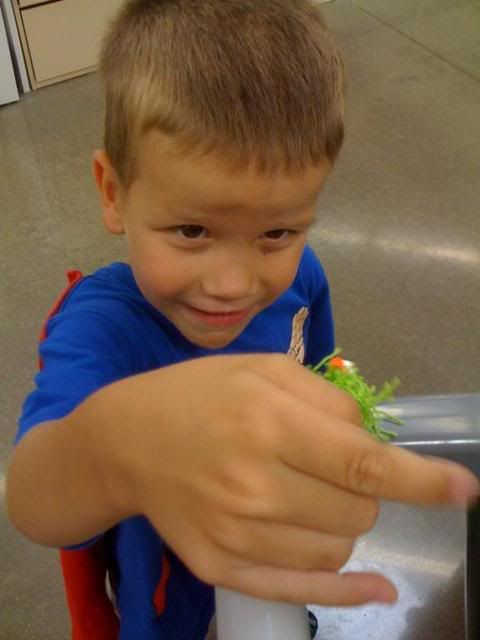 The green thing on his finger is a hair tie. He spent five to ten minutes in the store using that silly little thing to chase people, run it up and down the store shelves, have conversations. At one point it was the "Icky bug," which is also a new way to torment his sister. Want a screaming little girl? Have her big brother run at her with his arms up in the air, shouting at the top of his lungs "I'm an icky bug."
But, I digress.
I bought a pack of hair ties from Target for $1. They came with 8 or so of these things, half of them with eyes. The ones with eyes I had thought to use for something, I have no clue what. Those are what led to our
making monsters
last year. Now, I've learned nice easy entertainment, random hair tie.