I posted before about going to the
Zilker Park Musical
. Well, now here's actual pictures of the park.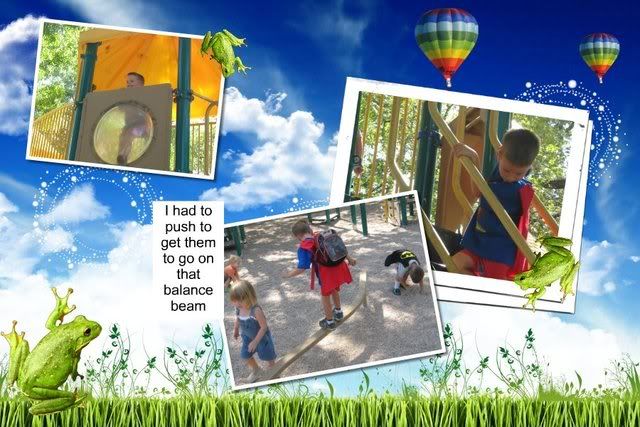 They had tons of fun climbing all over the playground and checking everything out.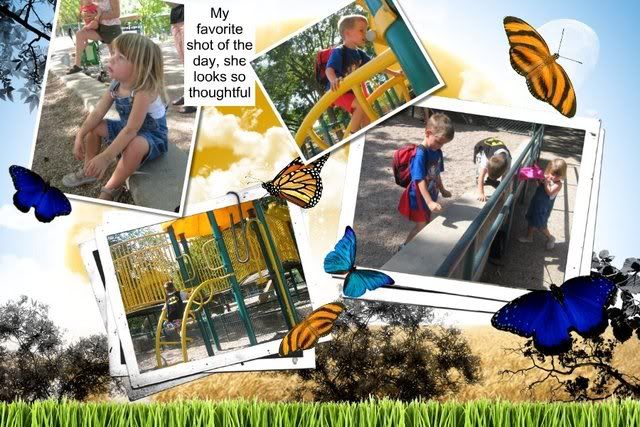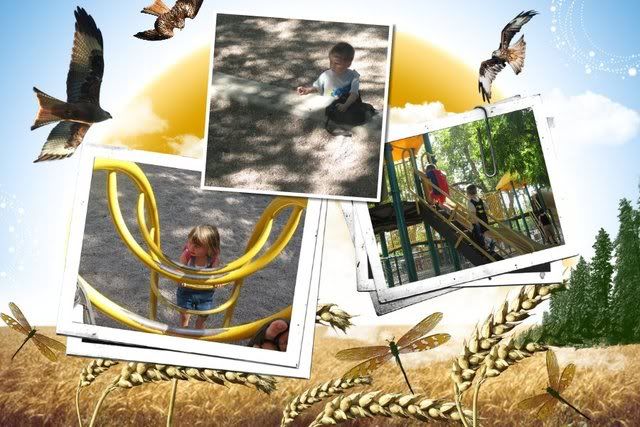 We rode the train again.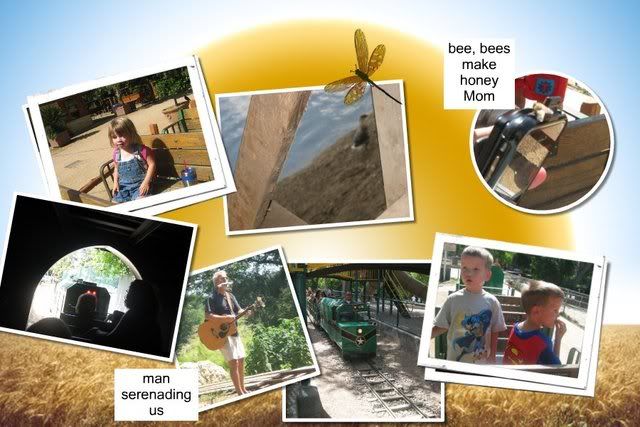 Funny story about that, so as we were playing the train drove under us, and Superman saw the train go by and he HAD to go to the train now. Otherwise the train might leave without him. So, we sat and patiently waited for the train to leave again. For 20 minutes. Really, it was that long. A couple of times I got off the train to take a picture or to relocate the bee we found. Superman nearly freaked out "the train is going to leave without you Mommy! Get back on!" So, I got back on. He slowly calmed down, I mean very slowly.
The other fun part about waiting for the train was when the bee landed on my backpack, which I then transfered to my phone, and tried to get a picture of. It didn't really turn out. But, we had lots of fun talking about bees, and how they make honey and how they use flowers to make the honey. It was a great learn on the go experience.
And finally, here's Superman's take on the park..... Minus a few shots, and didn't post all of the duplicate shots. He loves to take pictures.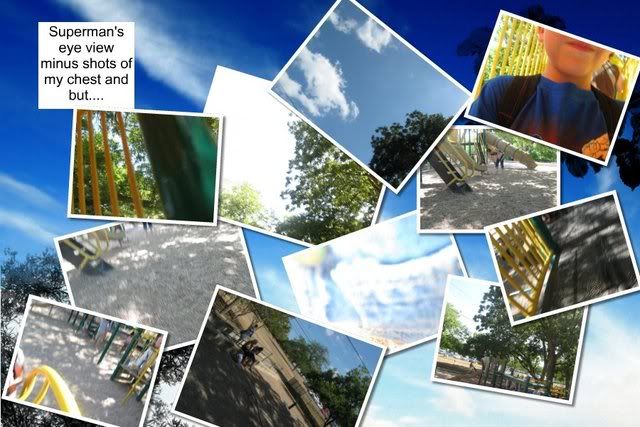 For more Kid Friendly Friday posts go to
I Blame My Mother
.