WOO HOO! We were lucky enough for Jeff's work to be sponsoring a family day there, so we got to go for half price! Score! And free lunch, it just gets better!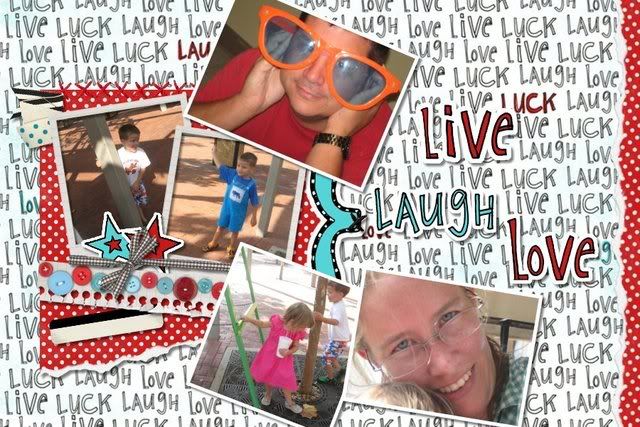 We stayed the night in San Antonio and got there about a half hour before it opened. The kids spent the time happily running around in circles. Jeff and I spent it amazing at the different people. Maybe it's just me, but I can't imagine wanting to come there with a newborn. Princess is about the youngest I'd want to bring.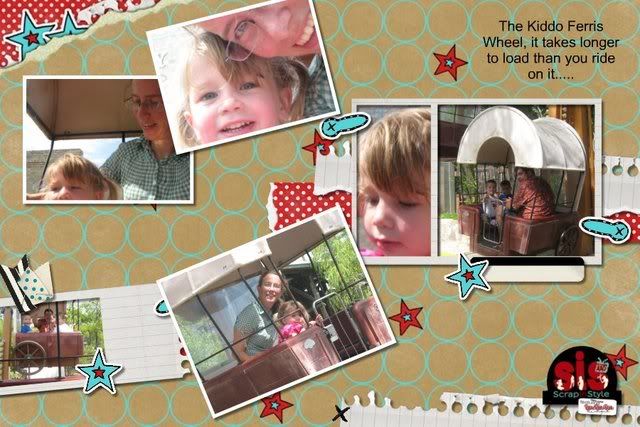 The first ride we went on is the smallest roller coaster there. The boys and I went, and they were exactly tall enough at 42" tall. We spent a lot of the day measuring them. They could technically go by themselves, but that led to a bit of a panic attack. Mixed reviews for the roller coaster, but everyone like the ferris wheel. My only complaint is it takes longer to get everyone in and out than the ride is. I can't imagine what it would be like on a day there are actually significant lines. No fun.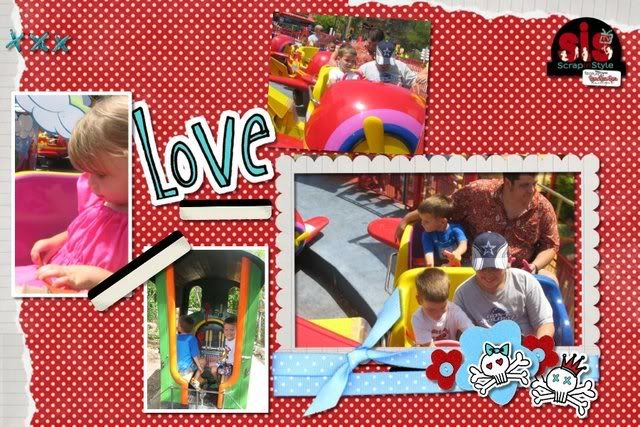 The boys all rode the Wagon Wheel together, another thing they were exactly tall enough for. Then we went over to Wiggle Town which had the most number of little kid rides. Now, here's what I don't get: How come they are tall enough to ride a roller coaster by themselves, but they can't ride the airplanes in these pictures by themselves? You have to be 48" tall to ride by yourself, but you can't be over 54" unless you're accompanying someone who is less than 48." Is anyone else's head spinning at the ridiculousness of this?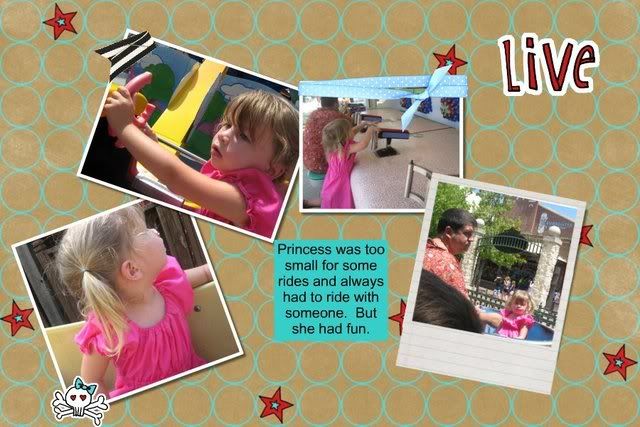 Princess got the most pictures because she wanted to ride with me most of the time. I tried to make sure she rode with her Dad some of the time, but do you know how hard it is to reason with a whiny 2 year old? "No! Mommy!" I heard that a lot.....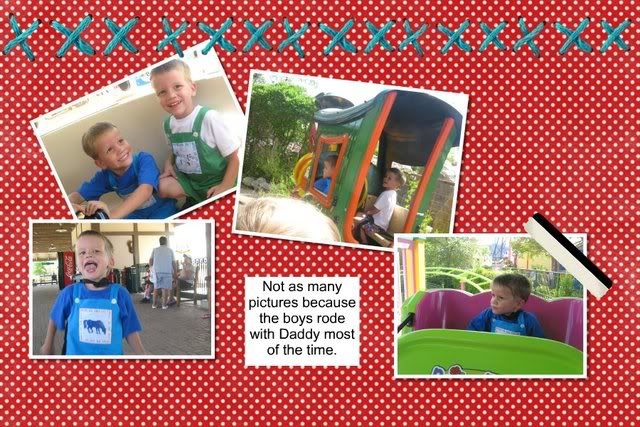 Here's the fun pictures of the boys. They loved the rides they could do by themselves. We didn't get to do bumper cars because we needed another adult. Stupid rule. But, I'm sure they would have loved it.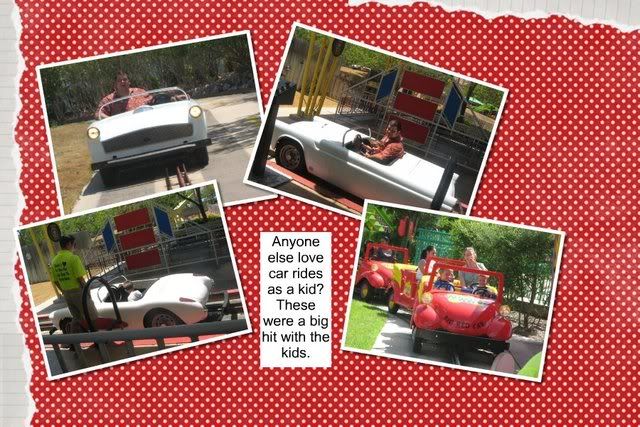 Okay, am I the only one who has fond memories of the car rides? You know, where the car is on a track and you can kind of steer it, mostly to make it bump into the metal post the car is driving around on? I remember there being one at the Boardwalk in Santa Cruz when I was growing up in California, and I loved going on it. That and the carousel were my two favorite rides as a kid. Sadly, we didn't get to go on the carousel this trip. I love carousels.
As we walked around we saw all the carnival games. Most of them we didn't want to even try, why pay $5 for the kids to throw a basketball and miss, when they can do the same thing at home? But, they had all sorts of win a cape games, $5 and everyone wins a cape. So towards the end of the day we let them go play the game. It was a huge hit. I was surprised because the boys both chose Batman, and Princess chose Flash. Okay, Flash doesn't have a cape, come on people.... Okay, end of my comic geek rant.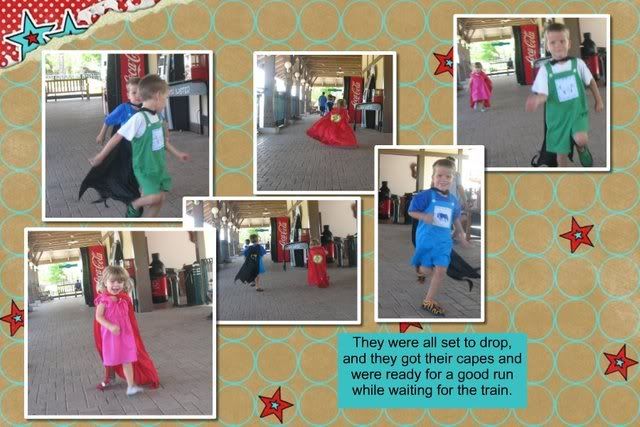 Getting the capes gave the kids enough energy to ride the big train one more time and run around like madmen while waiting. Which greatly amused an older couple waiting for the train as well.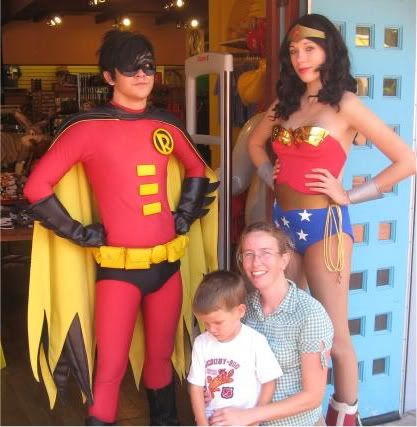 We never saw Batman, but we did get to have our picture taken with Robin and Wonder Woman. Amusingly enough I could only get one kid to come pose with me. So I was thrilled that Batman posed with me however grudgingly.
So, my general rating for Fiesta Texas? I'd say it was lots of fun, we probably wouldn't have enjoyed it as much if we'd paid full price. It was very frustrating to see lots of great rides we couldn't do because we needed an adult for each kid, rather than one riding in the same car. That being said we had more than enough rides for the amount of time the kids were able to last. One ride that was really fun, but I didn't get a picture of because it was indoors, that I highly recommend: Scooby Doo. You're riding in a mine car or some such thing and you have a little gun to shoot the ghosts, and when you do they do stuff. At the end you get a score, very cute, and nice because it was inside and air conditioned.
So, we learned that we really do need a third adult for these things. That and get the giant refillable cup earlier in the day, that was a huge life saver.
I'll hook this up to Kid Friendly Friday, when it gets here, because this was definitely Kid Friendly!
Digital scarpbook pages are from Photobucket's generic freebies, and I'm still waiting for them to have a turn this into a photobook option..... Sigh.